Veneers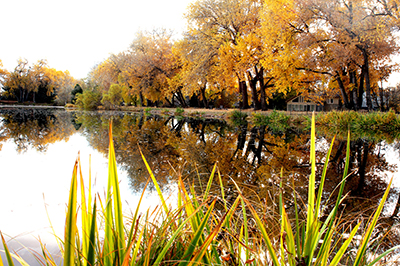 The team of Fort Collins dentists at Shore's see many people who are not satisfied with their smile before coming into our office. Some people do not see the value in spending money to fix the issue. In this regard it seems that dental veneers hold the answers to their troubles. So what are they exactly? Dental veneers are a type of cosmetic dentistry in which a layer of a porcelain similar in color to the tooth, is placed on the person's dental facial surfaces in order to hide imperfections and to allow for an improved smile in terms of aesthetics. So these dental veneers actually offer a perfect smile for those who are not happy with their's, and they will also protect the teeth from various damaging factors. Comparing veneers with crowns, they will rarely need to be removed. At the same time they provide increased durability and an enviable smile.
Before and After Veneers
The team of Fort Collins Dentists at Shore's see a wide variety of people that are looking into veneers. Often times when people decide to wear veneers, they will have a brighter smile and their dental issues like teeth stains, teeth cracks and so on will no longer pose an aesthetic threat.
Some of the problems dental veneers solve are:
Worn enamel: In time depending on what the individual eats and how he or she takes care of their teeth, the enamel will become discolored, worn and dulled. This is something which most of the time comes from a genetic predisposition, but people who also don't brush their teeth regularly and eat a lot of bad foods will damage their enamel in time. Some of the main causes for this can be related to soft drinks, different medications, coffee, smoking and so on.
Wear and tear: As we all age our teeth are getting weakened. Someone with aged teeth will likely have cracks in them, chips and a bad appearance overall.
Genetics: Many people are born with space between their teeth, yet by wearing dental veneers, these can be solved easily.
Composite resin veneers and porcelain veneers are two of the most commonly used materials for veneers. The porcelain dental veneers will usually be made in a dental laboratory and this will be the dental technician's task. They can also be created directly in the person's mouth during her appointment at the dental clinic. Generally people considering the porcelain veneers have more advanced problems with their teeth like spacing, cracks, stains and so on. More specifics can be discussed with our Fort Collins dentists by making an appointment.
When should veneers be considered?
For those who have good teeth which look good already and are also healthy, dental veneers should not be considered. Yet people who deal with dull teeth, cracked teeth, discolored teeth and so on might find them a good solution. Either way you should always take good care of your teeth because it will save money on dental bills.
Care of Dental Veneers
Even though they are durable it doesn't mean they should not be cared for. Our dentists will advise the patient on how to take care of the veneers in order to make sure they will last as long as possible. Some protective appliances might be recommended when sleeping. Our Fort Collins Dentists staff at Shore's Family Dentistry will be more than happy to answer all of your dental veneers questions.
Veneers are prescribed for damaged, discolored, or broken teeth.
The tooth is prepared by eliminating surface structure
After fabrication the veneer is cemented to the prepared tooth.
Veneers restore natural beauty and health of teeth.
We use these products for this type of treatment: